Custom Software Development Company: Revolutionising Hull's Business Landscape
Give your imagination wings and create processes that transform, innovate and challenge the status quo. With tailor-made software solutions from Hull's award-winning custom software development company, UK businesses can revolutionise their operations and make the most modern technological advancements.
Are you a small or medium-sized business or an entrepreneur looking to revolutionise your industry? Hull Apps is here to help. As a leading custom software development company in the UK, we offer our clients a range of solutions to meet their specific software requirements.
With profound industry experience and extensive technology skills, we provide bespoke software tailored specifically to your business requirements. Our mature Software engineering processes have been perfected over time – allowing us to become the go-to software development agency in the UK for all businesses, large and small!
At Hull Apps, we have been working hard to provide up-to-date AI integration services alongside our app and custom software services. Our experienced team, proficient in an array of programming languages and technologies, is now able to provide AI software solutions and ChatGPT integration for your business, making every interaction smooth and simple.
So take advantage of our experts today and get started on transforming your business landscape. Contact us today, and let us show you how we can help transform your business into something truly special.
Our Software Development Services
Software Development
With hundreds of custom software projects created for web and mobile platforms across different industries, you can trust our expertise and the capabilities of our team. Regardless if it's a simple or complex software development project, from custom web application software to enterprise-level portals, workflow automation systems, and more – we have experience in all those areas, demonstrated by award-winning case studies that testify about the quality of what we do. If you need an app that fits your business requirements, we are the right people for you.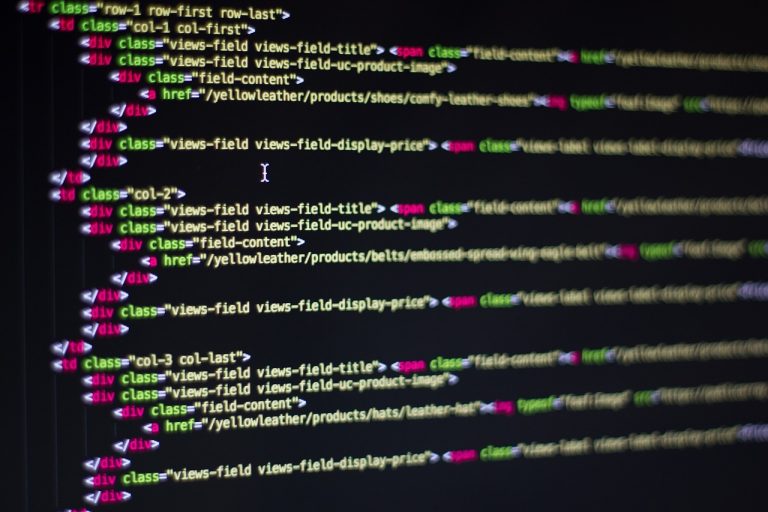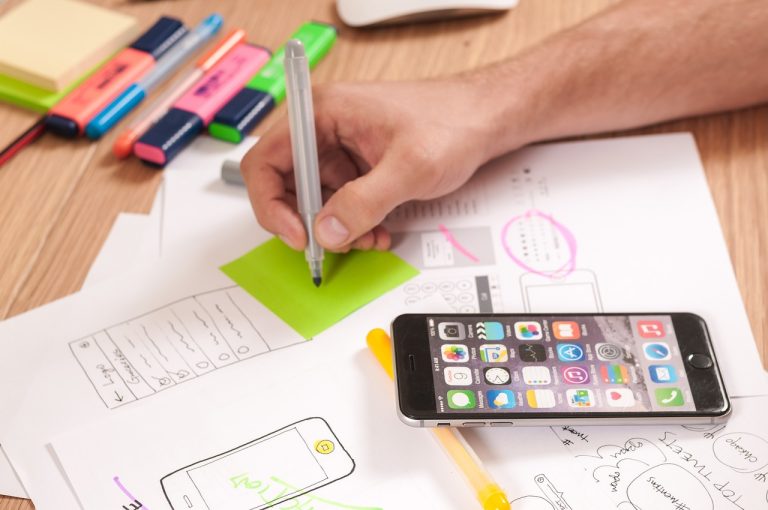 App Development
Our proficient mobile app development team has crafted over 80 custom mobile apps on iOS and Android platforms designed to improve user engagement. Furthermore, our capable UI/UX teams guarantee an unbeatable experience for your users with smooth navigation & intuitive design that won us a number of awards! SMEs and startups have already benefited from their expertise in building business-specific, social media-friendly applications, which are also highly entertaining. iOS app design, Android app design, or a cross-platform solution – we have it all!
Web Development
Hull Apps has a formidable reputation and a first-class track record in developing custom websites. Our end-to-end custom web development services include UI/UX design, web application development, eCommerce development, portal development, server setup and maintenance. With a team of skilled web developers, we excel in solving business challenges with the help of the latest technologies and our team of experts. If you need a website or an online store, you can trust us to deliver.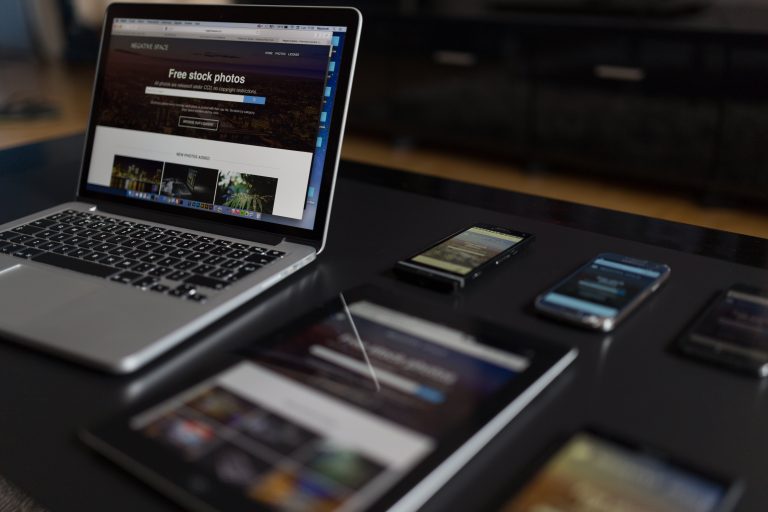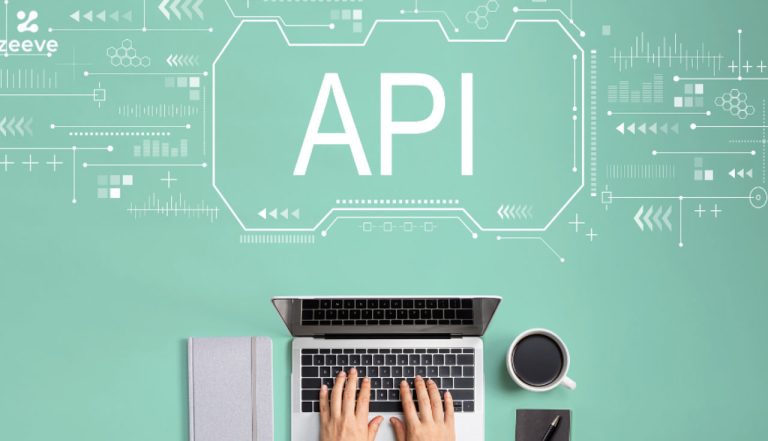 API Integration
We can help businesses integrate with different APIs and services, making it easier to manage data between systems. Our top-notch API integration services allow you to connect different third-party systems and optimise communication between them, making data sharing smoother, faster and more reliable. We will also take care of the necessary testing & validation to make sure that the integration is done correctly and smoothly.
SaaS and MVP Development
We build state-of-the-art Software as a Service (SaaS) solutions and Minimum Viable Products that provide the utmost scalability and flexibility for startups or businesses looking to transition from their existing software stack to something more sophisticated. Our experienced team of engineers have delivered projects across various industries and sectors, helping our clients gain a competitive edge. You can rely on our experienced team to design and deliver a secure, reliable, and powerful SaaS solution that you can continuously build upon. We will always work within your budget and timeline constraints to ensure that you are satisfied with the final product.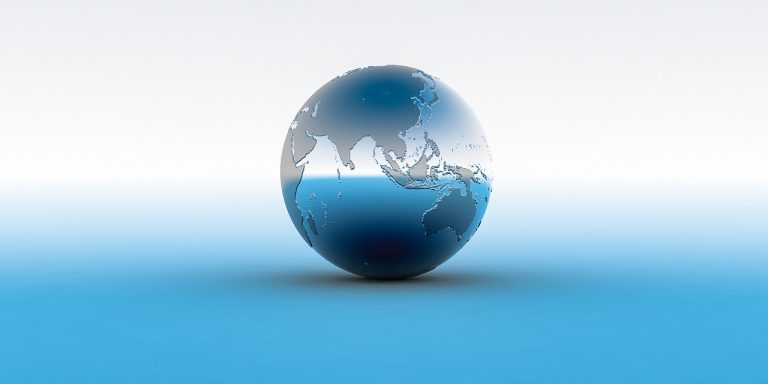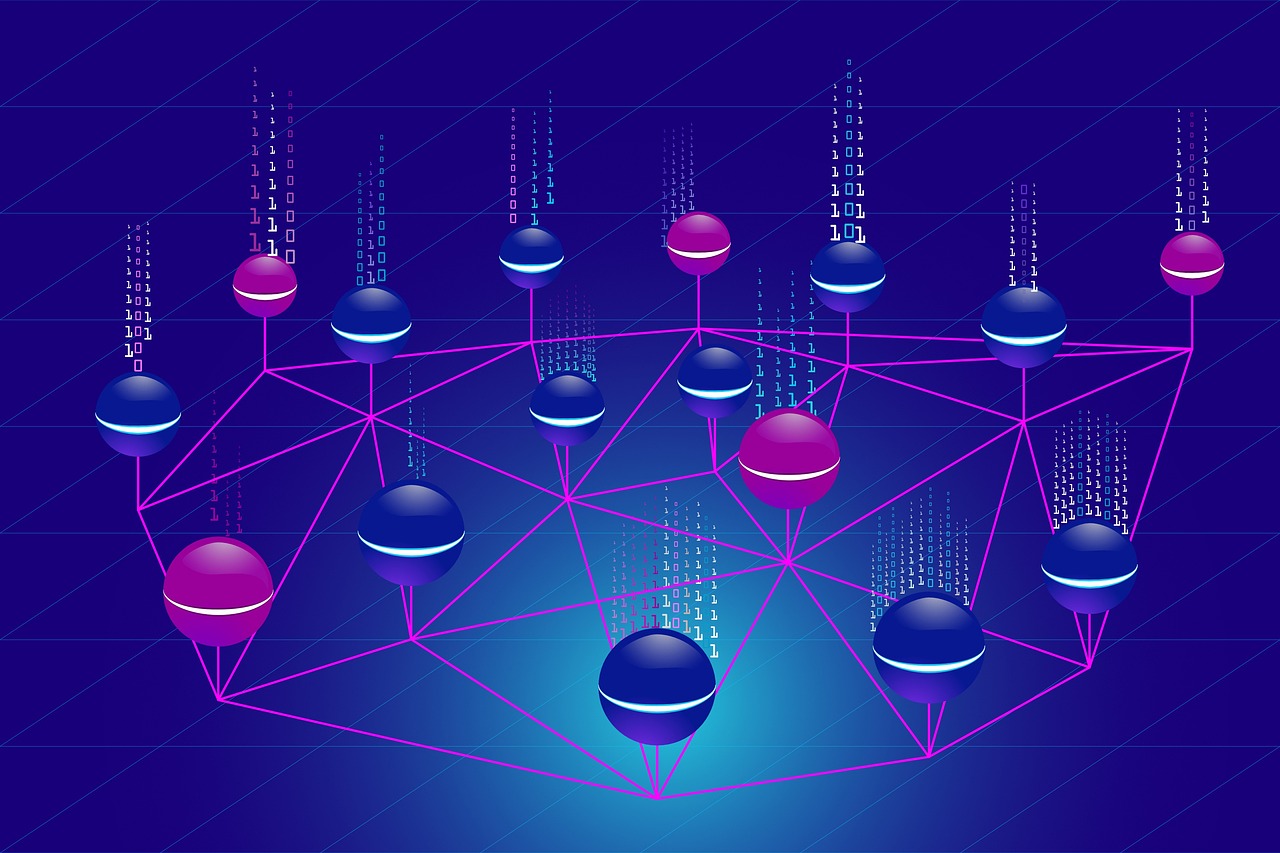 Database Design
We specialise in the development of custom databases that are tailored to your exact business requirements. Our teams have extensive experience in creating databases for SQL, MySQL, Access, and more. We also provide bespoke database development services, which include setting up the appropriate server environment, designing user-friendly databases, and providing ongoing maintenance. Our talented developers use their technical knowledge and creativity to ensure that the databases we design are optimised for high performance, scalability, and security. We also offer database migration services, so you can make the switch quickly and hassle-free.
AI Integration
AI Integration is at the forefront of technological advancements, and at Hull Apps we utilise this to offer services that seamlessly blend with your existing systems to optimise operations and customer engagement. Our AI solutions are designed to automate routine tasks, analyse large data sets for strategic insights, and provide a superior, personalised user experience.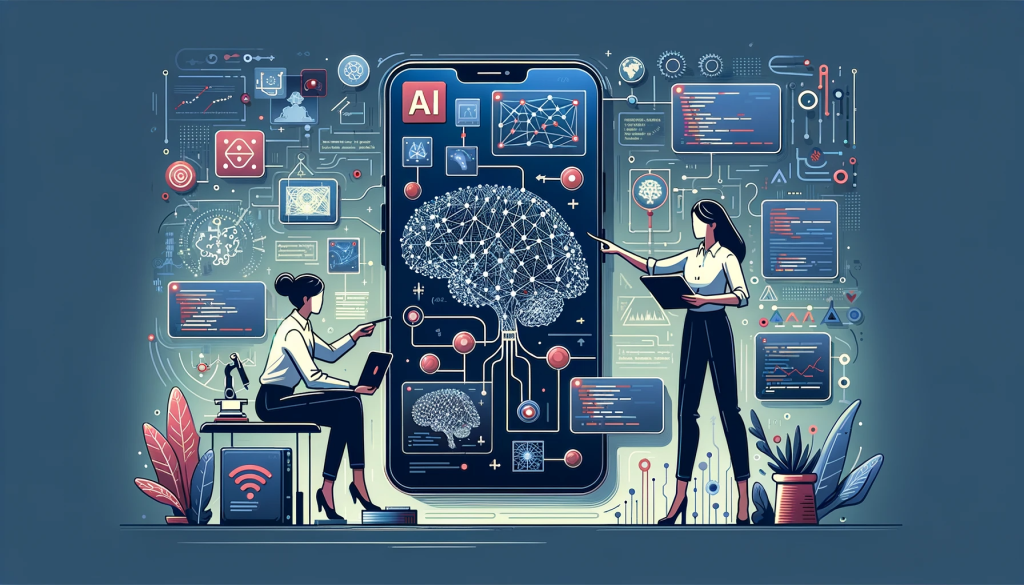 Benefits of Bespoke Solutions over Off-The-Shelf Software
Bespoke software offers a tailor-made solution specifically designed to meet your business needs, offering superior performance and reliability. It allows you to have full control over your software project and its development, giving you the flexibility to make changes whenever needed. With bespoke software, you can increase scalability, reduce software bugs and errors, improve ROI, and save time with no integration issues.
In contrast, off-the-shelf software is a one-size-fits-all solution that is not designed for your specific business requirements. It is also more prone to software issues and can be difficult to integrate with existing software. Furthermore, off-the-shelf software is less scalable than bespoke software, making it a less ideal solution for businesses looking to grow.
Why Choose Hull Apps as Your Go-To Software Development Agency
Experience
With over a decade of experience in the software development industry, our team at Hull Apps have developed cutting-edge bespoke software solutions for a variety of businesses. We understand what it takes to create successful software applications and ensure that each of our clients gets the best possible product.
Award-Winning Software Company
For the consecutive 3 years(2021, 2022 and 2023), Hull Apps has been recognised as one of the leading app design and custom software development companies in the area e.g. "App Development Company of the Year 2022/23" and "Best in Cloud Based Services 2021/22". This recognition further highlights our commitment to excellence and our dedication to delivering top-notch software solutions that exceed client expectations.
Dedicated Attention and Support
Even a few top software development companies offer an off-the-shelf solution, but with us, you will get a dedicated service tailored to your exact requirements. We provide ongoing support throughout the development process and beyond, ensuring that your software is bug-free and optimised for performance.
End-to-End Service
At our organisation, we provide an all-inclusive experience for our clients. Our teams strive to ensure a hassle-free and smooth experience from the beginning of UI/UX design up until deployment, hosting, support, and maintenance services are complete. Additionally, every product we deliver passes through quality control tests as well as industry best practices with total transparency along the way.
Long-term client relationship
At our software development agency based in Hull, we are passionate about collaborating and helping each other grow. Rest assured that your custom software requirements will be expertly taken care of throughout the entire process. We take pride in building long-term relationships with our clients, and we will always be there to provide you with the best advice and guidance.
Faster Delivery
Nailing your deadlines isn't an issue with us. We are able to deliver projects within tight budgets and timelines thanks to our agile development process, high-speed development, and RAD tools. With us, you can get your project delivered faster without compromising on quality.
Cost-Effective Solution Provider
You can have peace of mind that you are getting the most cost-effective solution when you choose Hull Apps as your software development agency. Our pricing structure is transparent, and we will always work within your budget to provide you with the best possible product.Moreover, our clients can enjoy up to 30% savings on development with the aid of Rapid Application Development (RAD) tools, frameworks and open-source libraries for common features like user management, login, reporting and dashboards.
Prototype Approach
Through our exclusive prototyping approach to custom software development, we provide web and mobile applications that are perfectly tailored to your needs. This process allows you to check out the product before any serious work is put in so you can be sure it's a good match for what you need. By involving end users from the beginning, this method shortens iterations & sprints and saves time, all while ensuring excellent ROI on your investment.
Case Studies
Selected case studies where our custom-made software solutions have drastically improved and transformed our clients' businesses.
Recruitment
Hull Apps were trusted to provide software solutions that incorporated real-time reporting on staff, teams, and departments. The software system that was delivered had an intuitive user interface that allowed for easy navigation and data analysis. After a successful software project, they now have the ability to track KPIs like vacancies, compliance, bookings and timesheets easily. Additionally, they can tailor alerts for internal and external KPIs for their management team as well. This software enabled them to gain a competitive edge in the recruitment sector.
"The software solution that Hull Apps developed and installed for us has exceeded our expectations and transformed the business – we shudder when we try to remember how we used to work before the new system in place!"
Logistics
The web application system we implemented for our logistics customer was designed to enable them to go paperless and mobile-first. The system included a user-friendly interface for data entry and management, as well as secure data storage. We also developed custom software that allowed the company to migrate their data over to the new system quickly and easily. Additionally, the system included a master data repository which acted as a central source of data for all areas of the business. This allowed the company to easily access and view data from all parts of their operation, as well as quickly and accurately validate data. The system also included features that allowed the company to track and monitor their data in real-time, as well as generate reports on demand. Lastly, we provided training and support to ensure the company was able to make the most of the software system.
"The database system developed by Hull Apps was instrumental in helping us digitise and integrate our business. The comprehensive plan you developed enabled us to go paperless and mobile-first, as well as streamline our data gathering process. Your team was knowledgeable, professional, and provided us with invaluable guidance throughout the entire process. We are extremely satisfied with the results and would highly recommend your services to any organisation wanting to benefit from digital automation."
Non-Profit
The software system that was delivered by Hull Apps was a comprehensive solution that covered all aspects of their organisation's needs. It included a donation and grant management system, a volunteer management system, a fundraising system, and a project tracking system. The donation and grant management system provided an automated system for accepting, managing, and tracking donations and grants. It also managed the associated paperwork, enabling the organisation to quickly process requests, track donations and grants, and ensure they are being spent efficiently and effectively. The volunteer management system provided a centralized platform for volunteers to manage their profiles, sign up for volunteer opportunities, and track their progress. This allowed the organization to quickly and easily find volunteers to fill roles, as well as track their progress and hours worked. The fundraising system provided an automated system for donors to make donations quickly and easily, as well as track the progress of their donations – this helped them meet their fundraising goals. Lastly, the project tracking system enabled the organisation to track the progress of their projects in real-time, as well as create reports and visualizations to measure their success – this helped them to gain more support from potential investors.
"Hull Apps provided us with an outstanding software development service. Their software solutions were tailored to our specific needs and provided us with the tools to streamline our donation and grant management processes, manage our volunteer program, and track our projects. Thanks to Hull Apps, we are now able to measure the impact of our projects effectively and gain more support from all our stakeholders."
Hear It From Our Clients
Our clients have been very kind in providing us with glowing reviews of their experiences. Here's what they have to say about our services:
Linda R. ⭐⭐⭐⭐⭐ – "The software we got from Hull Apps was top-notch. They worked with us to understand our needs, and they delivered exactly what we were looking for. We're very happy with the quality of the software and their customer service."
David M. ⭐⭐⭐⭐⭐ – "Hull Apps were great to work with. They have a very professional team who understood our requirements and delivered the product on time. We were pleased with their services and will definitely be using them in the future."
Laura J. ⭐⭐⭐⭐⭐ – "Hull Apps did a great job on our project. They were always available to answer questions and gave us valuable insights throughout the process. Highly recommended!"
How to Get Started?
Three steps to kickstart your software development project with Hull Apps:
Contact Us
Contact our team and let us know what you need. We will provide you with a free appraisal and no-obligation quote.
Prototype Testing & Communication
Depending on the size of your project, we will work together to create a prototype. This will allow you to check out the product before any serious work is put in so you can be sure it's a good match for what you need.
Software Development & Delivery
We will create the software and deliver it according to your timeline and budget.
Collaborate Now With Your Trusted Software Development Partner
It's not just about the software development process but also the partnership that goes along with it. We are passionate about collaborating and helping each other grow to ensure a hassle-free, smooth experience from the beginning of UI/UX design up until deployment, hosting, support and maintenance services are complete.
At our software development agency based in Hull, United Kingdom, you can count on us to be your trusted partner in developing custom software that meets the needs of your business processes.
Let your digital transformation begin today, and get in touch with us for professional services. We look forward to hearing from you.
FAQs
What is custom software development?
Custom software development is the process of creating a unique, bespoke software application tailored to meet the specific needs of an organisation. It involves taking a client's requirements and designing, coding and deploying a system from the ground up.
What is the difference between custom software and customised software?
Custom software is designed from the ground up to meet the business needs of a particular organisation, while customised software involves modifying existing, off-the-shelf software to meet the needs of a particular organisation. In a nutshell, custom software is built from scratch, while customised software is based on existing systems, and organisations have to adhere to the predefined parameters of the existing system.
Is custom software copyrighted?
Yes, custom software is copyrighted. The client owns the copyright to the software as it is considered a work-for-hire. However, if the software is developed by an independent contractor, the contractor may retain some rights to the code and can be specified in the contract. If you are working with a software development agency, it's best to discuss the copyright ownership prior to beginning any work.
How big is your team?
We currently have a team of 14 full-time employees who are experienced software professionals. Our team includes software developers, UI/UX designers, QA engineers and business analysts. We also have access to a network of affiliates should we ever need access to specific skills that we do not have in-house.
Do you offer support, maintenance and application performance management and monitoring services?
As long as your project is with us, we will be available to provide all post-deployment support, maintenance and performance management and monitoring services. Our team will ensure your system is up and running to the best possible performance.
Do you provide training for custom software?
Yes, we do provide training and onboarding services for all custom software that we deliver. We understand that some users may be unfamiliar with the new system, so our team will ensure they have the necessary training to get up and running as quickly as possible.
Can you develop GDPR-compatible software?
Yes, we can develop GDPR-compatible software for our clients. No matter what industry you are in, we can develop a software solution compliant with GDPR. We will ensure that all data collected and stored is secured and kept confidential.
How much does it cost to develop bespoke business software?
The cost of custom software development depends on the type of system being developed, the complexity of the project and other factors. As an experienced software development agency, we will work with you to determine the most cost-effective and efficient solution for your business.
What is AI integration, and how can it help my business?
AI Integration involves incorporating artificial intelligence technologies into various business systems to enhance their efficiency and effectiveness. This can be used to automate routine tasks, deliver precise analytics, foster informed decision-making, and create personalised customer experiences. By adopting AI, businesses can streamline operations, reduce costs, increase productivity, and gain significant competitive advantages in their respective industries.
What are your latest interesting blog posts?
See our full list of
blog articles
.
Contact Hull Apps
We look forward to learning more about the web / app / software / AI integration needs of your business, just fill in the short form here and one of us will get back to you quickly or on the day / time you suggest: